"Give your customers good homecooked food, at a fair price, with fast, friendly service and they will be back"
Our grandfather started this restaurant in 1931 with this belief, and 77 years later, that theme carries through today, and has truly made Theo's Restaurant the local favourite and the heart of downtown Cambridge!!
Come visit us today for a great homecooked meal and taste one of our famous pies, baked fresh on the premise daily.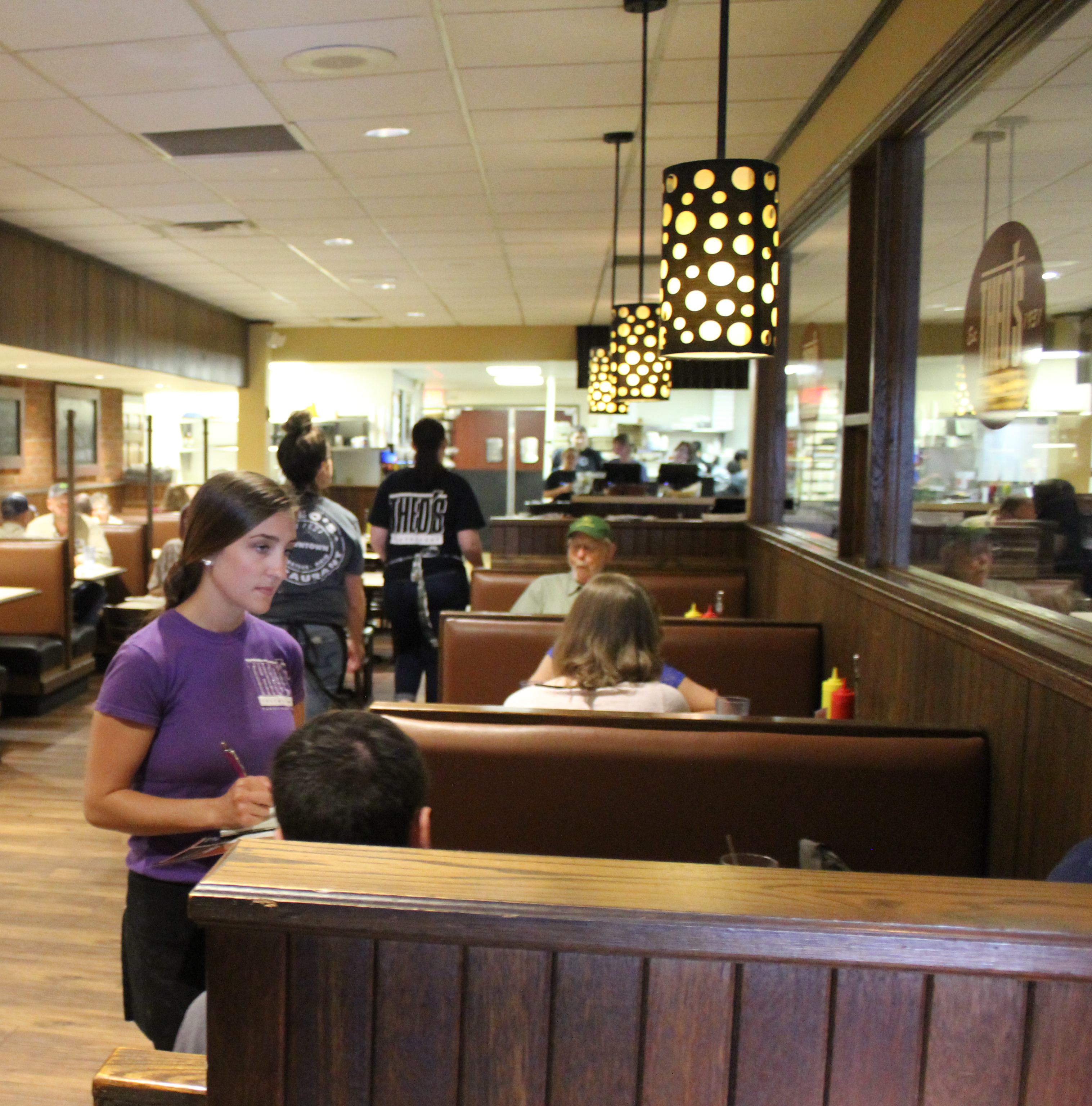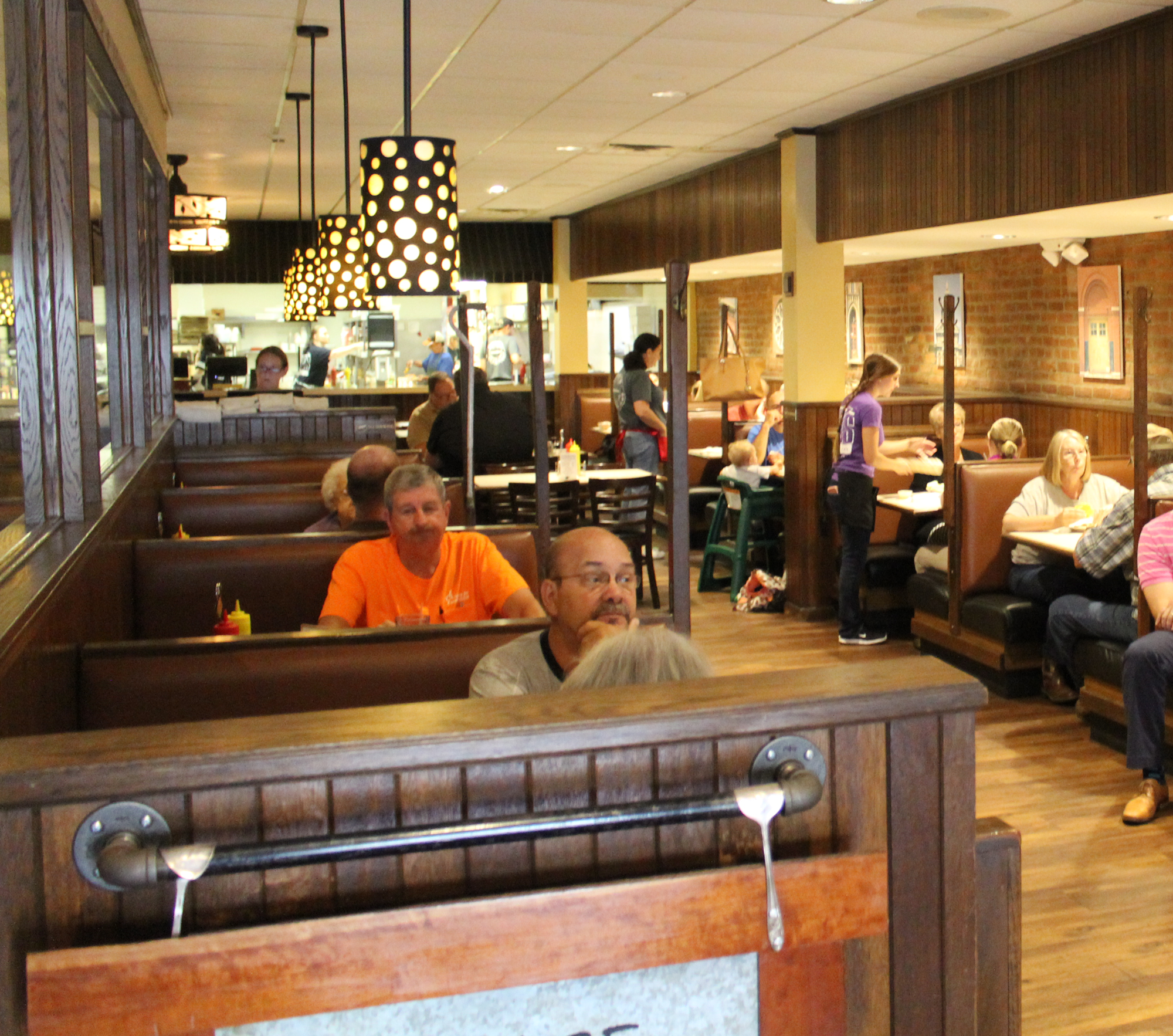 Our History

July 9, 1931 Opening day for "Coney Island Lunch" in downtown Cambridge. Owners Gust Granitsas and Jim Siatris entice downtown diners 24hrs a day' 7 days a week with their signature Coney Island "Coney Dogs"' hand-carved ham sandwiches' homemade pies' soups' and sandwiches.
At that time, US40 was the main US east-west route and Cambridge was a bustling town with a vibrant downtown. Business was pretty good for the self-made Greek immigrants and they were able to open several other restaurants between Cambridge, OH and Newcastle, PA, where Gust first settled when he migrated from Greece. All the other restaurants eventually closed, but the Cambridge sight thrived under the direct tutelage of Gust.
Gust's two children, Jim and Themi, both grow up working in the family business.
1953, Gust and Jim retire and Gust's son, Jim Granitsas becomes sole owner.
1958,  Coney Island Lunch expanded, adding a delicatessen and a Hide–away Lounge. To promote the new expansion, Jim hired local bartending legend "Sailor Joe" Ciezick, who quickly makes the lounge a Cambridge favorite.
1963, Jim Grantisas also had a thriving law practice that was consuming more of his time, so Nick Theodosopoulos, his sister's husband, a chemical engineer at the time, decides he has had enough of the corporate culture, and buys the restaurant from Jim.
Nick and Themi operate the business with their 5 children successfully for a number of years.
The Coney Island burned down completely in 1985' but is rebuilt and opens almost exactly a year later' in 1986 with newly expanded dining room and a banquet hall on the second floor.
1991, the family opens the Becky Thatcher Restaurant & Lounge on the Becky Thatcher Riverboat in Marietta' OH and enjoys 8 successful years of operation until selling the business in 1999.
1992, The Coney Island becomes "Theo's Restaurant"' although most people still refer to the business as "the Coney" to this day.
1995, Purchase "The Forum" on Southgate Parkway in Cambridge' formerly "Ted's Tivoli Palace" – still operating successfully.
1998, Nick & Themi Theodosopoulos sell the business to their two oldest sons: Alex & Steve Theodosopoulos.  Steve continues to operate the business to this day along with their families.
Through 80 plus years and three generations' the Theodosopoulos family is dedicated to bringing the best food at the best value to the people of Cambridge.